Tile & Grout Cleaning
There has been an increased use of tiles and natural stone by builders and architects in recent years and they look fantastic. However, cleaning these floors can be problematic
Tiles and grout need more than just mopping. At Boambee Carpet and Tile Cleaning we use products specific to your tiled floor, whether it be Ceramic, Porcelain, Quarry, Limestone or Terrazzo.
Mopping removes some of the dirt but also spread soils into the grout lines. Our cleaning methods remove all the soils and restore the grout lines to a new look.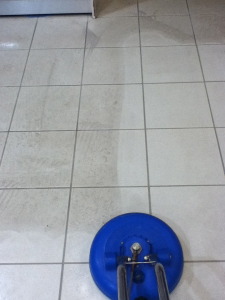 Our tile and grout cleaning methods use quality products to emulsify the inground soils and then extract them with hot water under very high pressure. The results will amaze!